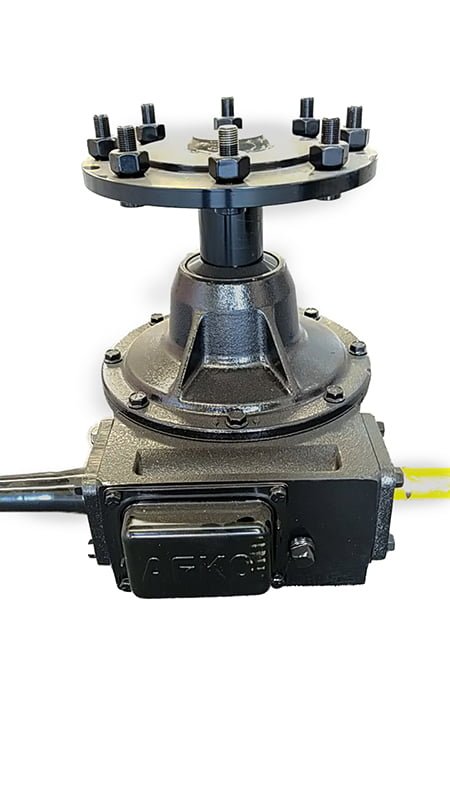 AFKO® Gearboxes
The AFKO ®Gearbox is designed and built to operate under today's most demanding growth conditions.
There is a stronger, heavier worm gear pre-loaded worm gear and our new patented shaft seals that keep oil entering and problems out.
The heavy-duty bronze bull gear is an option available for extreme applications.
Designed to cater for longest day lengths.
Each component is designed to deliver the torque requirements required by your soil and tire combinations.
Features:
Peak torque rated at 75,000 in/lbs.

Dual input, hot-forged steel worm gear.

2-1⁄4″ output shaft.

Dual input and output seals.

Large input bearings and reinforced housing.

Stainless steel bellows-type expansion chamber.